Synopsis
In any plant where potentially explosive gases, vapours and dusts exist, there is a need for measures to be taken to minimise or eliminate these risks. There are various local and international regulations which must be complied with, but at least as important is an understanding of the issues involved to prevent possible explosions. These are covered in this 2-day workshop.
Next course: TBC   Cost: R 6 000,00 (no VAT) CPD Points: TBC

Content
As far as gases and vapours are concerned, in South Africa we follow the IEC (European) standard IEC 60079, in all of its components. This has been accepted locally, and is available as SANS 60079. It is accompanied by SANS 10108 and SANS 10086.
This workshop covers all of the currently accepted explosion prevention techniques, including
Flameproofing (Ex d)

Increased Safety (Ex e)

Non-incendive (Ex n)

Pressurisation/Purging (Ex p)

Oil Immersion (Ex o)

Sand-surround (Ex q)

Encapsulation (Ex m), andd

Intrinsic Safety (Ex i)
In addition, Area Classification (Zoning) is covered, as are Equipment Classification, and Temperature Classification.
Flammable Dusts (SANS 61241) are covered both in terms of Area Classification (Zoning), and Explosion Prevention techniques for dusts.
Throughout the workshop, there are demonstrations of various techniques, and also practical exercises.
Suitable for
Anyone involved in the use of electrical apparatus or instrumentation in hazardous areas. Also for plant managers, to understand the implications of not following correct procedures.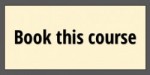 .